4.7 star rating
336 Reviews
Lovely Product
Review by Claire1267 on 2 Mar 2018
review stating Lovely Product
Tried this on my very fragile colour treated hair, was so pleased with the result, my colour hasnt faded at all, i also suffer with very itchy psoriasis on my scalp, i don't know if it's my imagination but i honestly think it was quite soothing and my scalp doesnt feel as itchy as usual, will definitely be trying it for longer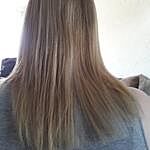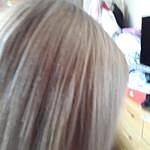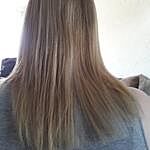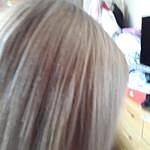 In Love!!
Review by Jams994 on 20 Jul 2019
review stating In Love!!
Absolutely love this shampoo. Best thing about it is that it does exactly what it says, protects hair colour! I use this then the wave hello conditioner to enhance my curls. Noughty products are absolutely amazing, especially the amount you get for the price and how many reward schemes they have.

They had me at 97% natural!
Smells gorgeous
Review by Tandt on 14 Nov 2018
review stating Smells gorgeous
Loved the gorgeous natural smell! The shampoo lathers really well and my hair feels very clean after using it. The main thing it doesn't contain all the nasties and after using it for over a week I have noticed that my hair is not getting greasy as quickly and the hair colour looks more vibrant.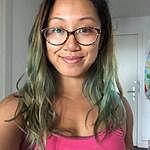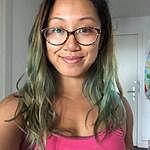 Lovely colour protecting shampoo
Review by Mummysef on 23 Oct 2018
review stating Lovely colour protecting shampoo
I purchased this shampoo, conditioner and leave in conditioner as I wanted to use something kind on my hair / natural / avoiding chemicals etc. I'm impressed! Great smell and my hair does not get greasy as fast as my previous brand.

I recently had a stay in hospital unexpectedly and took this shampoo set in - it was heaven smelling something so natural fresh and lovely during my stay!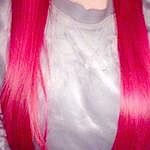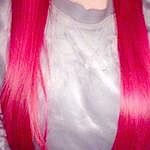 Fab
Review by Christina E. on 29 Sep 2018
review stating Fab
Bought this for holiday as had just had had coloured. Really pleased hair felt fab
Q: Does this hydrate damaged hair
A: Hi there, thank you so much for reaching out to us! Great question :)
Colour Bomb is based on the benefit of protecting your colour and helping prevent the appearance of fading colour.
Due to its highly natural formulation (97.87% to be exact) it will have some fabulous ingredients that do help provide moisture to the hair such as Sunflower Oil.
If wanting to find a solution to the concern of hydration Noughty would recommend To The Rescue.
A great way to keep using a range you enjoy is by mix and matching e.g. Colour Bomb Shampoo and To The Rescue Conditioner.
Alternatively you might want to look at products that remain on the hair for longer than a wash off treatment. In this instance we would recommend the To The Rescue Hair Mask -
lovenoughty.co.uk/products/to-the-rescue-limited-edition-treatment-mask
Enjoy! x
Q: Would this shampoo be okay to use for a very sensitive scalp?
A: We have a specifically curated range dedicated to scalp care called Care Taker. Within this range is a unscented shampoo, conditioner and then a Scalp Tonic that we would advise in the first instance. We always recommend patch testing before use.
Q: My hair is naturally black which I have now dyed to violet/purple. Will this product work on my hair?
A: The Colour Bomb range would definitely we are recommendation for you. Let us know how you get on!
Q: Can the colour bomb shampoo be used on synthetic hair clip in extensions. the ones I have are rainbow coloured?
A: We would advise you get in contact with the suppliers of the hair extension to see if there is any restrictions on use when washing them.
Q: It doesn't look as if you are palm oil free. Very disappointing.
A: We fully understand that palm oil is a big conversation within the beauty industry that needs to be had. We wish never to disappoint but learn from both our expert behind the brand and our customers views and opinions on this matter. We have listened to our customers and want to share with you our views on the matter at present.

We consciously consider all our choices, and always make our decisions based on extensive evidence provided by experts, ensuring it encompasses all sides to this very complex issue, as well as the alternative options available. Where we believe the current choices aren't good enough, we actively work towards improving them . This takes time and effort but we passionately believe in the importance of doing so.

In regards truly sustainable alternatives to Palm Oil, the choice sadly remains very limited. In planet terms, Palm oil is between 4 and 10 times more efficient per acre at producing oil than any other vegetal oil, so to replace it with other alternatives like vegetable oil, used across multiple industries globally, would take up 4 to 10 times more landmass. This leads to many, equally devastating consequences such as land clearing, or putting land into oil production instead of crop growth. In people terms, Palm oil production plays an important role in reducing poverty anywhere it's grown. In Indonesia and Malaysia for example, the industry employs 4.5 million people alone.

When it comes to the use of Palm Oil itself, having considered all the options, we support the approach taken by the World Wildlife Fund, who for nearly two decades as a champion of endangered animals, has waged war on unsustainable palm from the heart of the organisation by helping to set up the Roundtable on Sustainable Palm Oil (RSPO).

Through a deep and extensive understanding of the problem in its entirety, the RSPO created a way to certify palm oil as sustainable when it is grown in a system that meets a series of important criteria, created from a set of deep rooted and highly considered principles. These principles are in place to protect the environment and the people. Among other things, the criteria stipulate against the clearance of primary forests, areas with concentrations of biodiversity (endangered species) or fragile ecosystems, as well as areas that are fundamental to the basic or traditional cultural needs of local communities. They stipulate the fair treatment of workers by local and international labour rights standards, significantly reduce use of pesticides and fires, and outline a consultation process with local communities before the commencement of any development. Only when grown, harvested and processed in this way will the RSPO certify the palm oil as sustainable.

Our biggest message when it comes to Palm Oil, is that we don't believe banning it outright, is therefore the solution. In the 15 years since their establishment, the RSPO has acquired 4000 members from 92 countries. Today 19% of the world's palm oil is sustainably sourced. At Noughty, we insist that any Palm Oil we use, is sourced through an RSPO certified supply chain.

When the principles of RSPO are properly applied, negative consequences associated with the use of Palm Oil, are minimised. We believe that is currently the best choice. However, this is not, and never will be enough. That's why we continue to actively work in the background to educate around this issue, evolve the alternatives and champion a choice that can facilitate change through deep consideration and wide adoption. We really hope that you understand our choice.