4.7 star rating
91 Reviews
In love!
Review by Berenice G. on 18 Mar 2021
review stating In love!
I bought the mini versions first incase I didn't like them but I love them and will be getting the full bottles.

It smells nice, makes my hair feel clean, I wouldn't say it lathers up but helps keep the moisture in my hair.

The only downside is you have to use quite a lot of product and I have shoulder length, fine hair, so I imagine I would go through it fairly quickly. Other than that they are brilliant!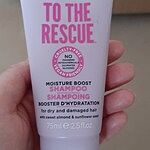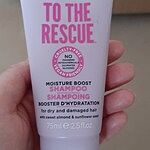 Thanks for the great hair day!
Review by Stephanie H. on 27 Aug 2020
review stating Thanks for the great hair day!
I absolutely loved this shampoo. I have fine ringlet curls that are prone to frizz. Purchased the travel size to try it out, will be promptly purchasing the full size bottle along with the conditioner. Also want to note how amazing the customer service is. Something got left off my order, they responded within hours and quickly overnighted me a replacement. I was beyond impressed.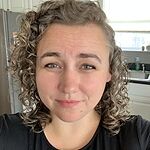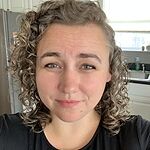 10 out of 10
Review by Laura G. on 26 Aug 2022
review stating 10 out of 10
This shampoo is fantastic! Great results and such a fantastic size for travelling
Really nice shampoo and the
Review by Gemma K. on 23 Jul 2022
review stating Really nice shampoo and the
Really nice shampoo and the scent was amazing, hair felt so soft after use will be using again.
Wonderful
Review by Keith W. on 22 Jul 2022
review stating Wonderful
Great for holiday hair and smells wonderful
Q: Does the shampoo clean the scalp?
A: For scalp cleansing we have some great products specifically catered to this. Why not try out Detox Dynamo Scalp Scrub as a once weekly treatment.

Alternatively if looking for a routine that incorporated Scalp Cleansing our Get Set, Grow range focuses on scalp health to optimise hair growth.
Q: Does this shampoo help with get rid dry scalp?
A: The best product for this concern will be our Care Taker Scalp Mask. We also have other products within our Care Taker Range such as shampoos, conditioners and a Tonic. All focused around scalp care. :)