4.6 star rating
82 Reviews
Moisturised
Review by Hanna G. on 22 Oct 2021
review stating Moisturised
So soft and easily detangled now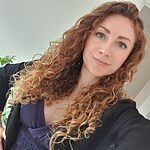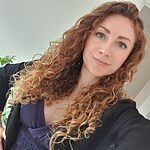 Best thing for fizzy hair
Review by Annalea S. on 22 Oct 2022
review stating Best thing for fizzy hair
This really is the best thing I've found for my fizzy hair! Plus it's mostly natural 👌👌
Best product. Love it
Review by Rachel S. on 12 Oct 2022
review stating Best product. Love it
I have spent years looking for products which suit my hair and the frizz magic range is it. My hair (2c) looks shiny and less frizzy. My curls also lasts for a days. I can even tie up my hair and let it down and it looks great. Smells great and great price.
Brilliant product does the job
Review by Karen T. on 6 Oct 2022
review stating Brilliant product does the job
Brilliant product does the job smells fresh controls the frizz curls hair just right especially when the air is humid as hair has a life of its own this is the best product I have used ⭐️
Highly recommended
Review by Amber S. on 27 Sep 2022
review stating Highly recommended
Absolutely brilliant. I've been using this for several months now, but the results were immediate. My hair is smoother and is well protected against humidity. I've used a couple of different Noughty products (all wonderful), but frizz magic is definitely my favourite and I will not be changing any time soon. Ever since using Noughty, my hair just feels cleaner and healthier.

The consistency isn't too thick. It also smells amazing, and keeps my hair smelling lovely.