4.7 star rating
1081 Reviews
Holy Grail
Review by Maureen W. on 8 Dec 2020
review stating Holy Grail
I don't have enough great things to say! It smells great, the gel is thick enough to work through my fine hair, giving my waves excellent hold without being weighed down. A holy grail for SURE.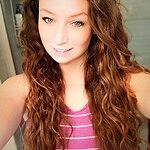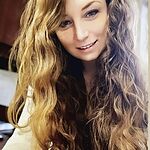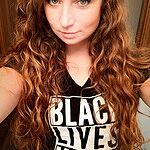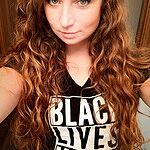 +2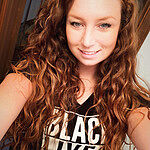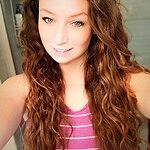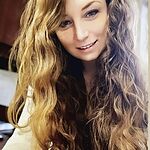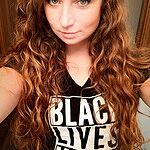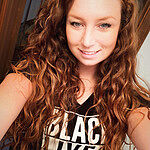 Amazing definition
Review by Adrian F. on 27 Sep 2021
review stating Amazing definition
It's amazing what this stuff does to my hair. I have REALKY curly, coily, frizzy hair that can easily look brassy after just one day of washing it. But this product, (including shampoo and conditioner) are literally a dream team. My curls are so defined, even days later after washing and are much more manageable.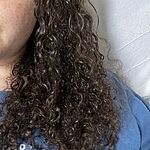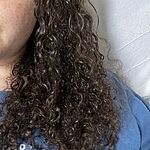 Love my consistent wavey hair!!!
Review by Josie S. on 20 Jul 2021
review stating Love my consistent wavey hair!!!
I gotta say I was a wee bit skeptical at spending a first amount of money at first oh these products (Noughty Shampoo, conditioner & scrunching gel) but after about 2.5-3 weeks of using these products (and no heat) I am see such a huge difference in my waves already!
1st pic is pre-Noughy products, 2nd photo & individual photos are after 5/6 washes.
They are much more consistent and I've had compliments on how well my hair is looking! With the shampoo & conditioner I have had zero problems with any "excess buildup"/grease. My hair looks and feels healthy and this gel just tops it off helping to create lovely beach like wavey hair! I am looking to buy the primer and taming cream next to try and enhance the waves more and try and get rid of annoying frizz (1/2 days post wash day after I've slept on my hair!). Would absolutely recommend spending the money, you will see results instantly and if you continue with your new hair routine the results will only get better!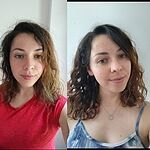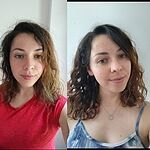 Scrunching jelly
Review by C N. on 11 May 2021
review stating Scrunching jelly
I love how light weight it feels with jelly's I've had in the past they have been thick and very sticky and always make me hair crunchy to touch and look at but this jelly Doesn't! It just melts into the hair and gives me the perfect hold!!!!!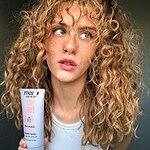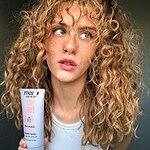 Definitely worth it
Review by Berenice G. on 18 Mar 2021
review stating Definitely worth it
I have wanted to try this scrunching jelly for a long time and I have to say I'm not disappointed.

I have fine wavy/curly shoulder length hair and I like using lightweight products. This helps keep my curls in shape all day even in the wind despite it being lightweight and the result is bouncy, shiny waves/curls all day!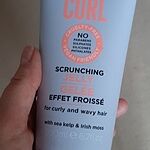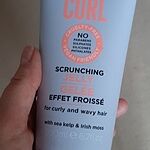 Q: Is this product colour protecting?
A: Hi there, thank you for reaching out to Noughty!

All Noughty haircare products are colour safe. For the best products to protect your colour this would be the Colour Bomb Shampoo and Conditioner as these have been formulated specifically with colour protection in mind.

The Hey Curl Scrunching Jelly is AMAZING! But has a primary focus of defining and providing hold to your fabulous curls. This product is a lightweight texture and ideal for styling. x
Q: Please can you tell me if your styling products contain limonene or linalool, as I am extremely allergic to both.
Thank you,
Cherry Williams.
A: Thank you for reaching out! Its never fun having any allergy and we understand sense checking with us. Noughty list all Ingredients listings on each product page on the website. We would advise always patch testing before use.
Q: I can't find it in any shops in London...
A: We have recently refreshed our stockists page on our website. Please feel free to visit the attached to review stockist in the UK. We also have our fabulous websites in the UK an USA
lovenoughty.co.uk/pages/stockists
Q: Hi there,

I have curly hair but it is fine and not thick so is this product suitable to use and won't weigh down my curls? Trying to find more lightweight/water based products.

Thanks!
A: The Curl Jelly is a light to medium weight styling product. Use small amounts and add more if needed. Alternative our Curl Primer is more of a spritz which could be a good lightweight alternative. Let us know how you get on! :)
Q: Is this good for wavy hair? Mine is wavy and frizzy
A: The Hey Curl Scrunching Jelly is great for wavy hair. It helps to define and reduce the appearance of frizz. Another alternative product you could look to use is our Frizz Magic Serum which also provides heat protect and humidity control. Love Noughty x