4.9 star rating
646 Reviews
Go and get one!
Review by Shanessa D. on 2 Sep 2020
review stating Go and get one!
I couldn't recomend the microfiber towel enough! I have been using a tshirt after the shower and since getting this it's a game changer! Creates zero frizz and helpings the drying! Perfect size so great for travelling to! Colours beautiful, but this makes my children steal it ha! Great item every curly definitely needs one!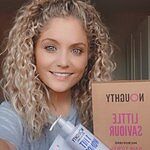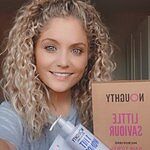 Soft, easy to use and no frizz!
Review by Sian S. on 1 Jul 2020
review stating Soft, easy to use and no frizz!
Finally a hair wrap that is easy to use AND works! I have wavy hair and this dries it just enough to leave a wave in my hair without the frizz. Size was just right to wrap around my hair and fasten easily.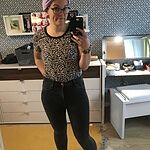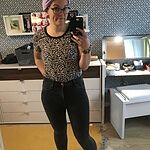 Convenient and great product
Review by Miss S. on 8 Jul 2022
review stating Convenient and great product
Very good quality product which is small & easy to pack for overnight stays away.

Really helps to lesson my hair frizzing.
Lovely colour
Review by Claire S. on 16 Jun 2022
review stating Lovely colour
I haven't noticed a huge difference in my hair since using this towel, however, it does dry my hair faster than a normal towel and is very easy to use.
Love the colour and overall would recommend it as a hair wrap!
Comments by Store Owner on Review by Claire S. on 16 Jun 2022
Hi Claire, We love hearing from our customers and we are very happy that overall you are enjoying the hair towel. With regards to not noticing a huge difference in your hair we would love to understand more and possibly recommend tailored Noughty products for your specific hair needs to work in conjunction with our Hair Towel. Feel free to email us at
hello@lovenoughty.com
. We would love to hear from you x
satisfied
Review by Alena K. on 13 Jun 2022
review stating satisfied
satisfied
Q: Would the sizing be suitable for a toddler?
A: Hey, we have had customer before use this hair towel on children with no problems. It might be a chase of ensuring an extra twist or two. Please feel free to send us a pic we always love seeing everyone using there Noughty must haves!
Q: Can this be worn overnight?
A: This is not something we would recommend as it is beneficial to allow the hair to breath post wash. A material more suitable for over night use would be silk either as a head wrap or in the form of a silk pillow case.
Q: I was just wondering how it is recommended to clean/dry? I've left it to try on a drying rail and it's gotten a damp smell to it and I've had to hand wash with disinfectant. Is there a correct way you'd recommend drying it out to prevent this in the future? Apart from that I love it!
A: We love hearing that you are enjoying your microfibre towel. The best way to dry is with slight heat e.g. radiator or airing cupboard. Make sure before using it is completely dry. Love Noughty x
Q: How do you clean/ wash this towel?
A: Hi Mary,
Thank you so much for contacting Noughty.
The towel can be hand washed and line dried in order to keep it in the best condition. We hope this helps! If you have any other questions, please do email us at
hello@noughtyhaircare.com
.
Love, Noughty x
Q: I have quite long hair (24+ inches) will it fit in this towel? Thanks :)
A: Hi Lovely, the size of the towel is 65cm x 25cm. So its length is about 25 inches.