4.7 star rating
1159 Reviews
Vegan hair
Review by Maeliss on 25 Apr 2018
review stating Vegan hair
Myyyyyyy Godnessssssssss IT'S FIRE !!!!! I'm a fan, I love too being a lover of natural products and vegan I have not hesitated because i like the vegan products. I recommand it! To those who have natural and dry hair it really moisturizes a lot, I do a wash and go with leave in and cream for curls. I was able to keep my wash and go 4 days and my hair remained very soft and hydrated and above all it does not interfere!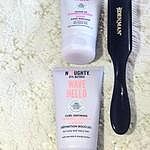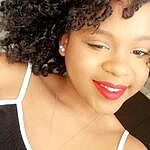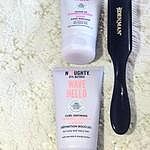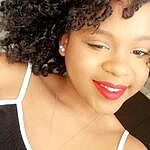 So this taming cream i
Review by Joselyn A. on 3 Aug 2020
review stating So this taming cream i
So this taming cream i my favorite! I was having a hard time finding something that was too heavy on my hair and this is perfect, so easy to style with it and i leaves my curls looking so defined. I use to pay double the price for the same or worse results! I went from the DevaCurl B-leavein to this Taming Cream and it has been the best choice. I also use this on my toddler who has perfect curls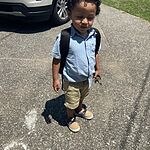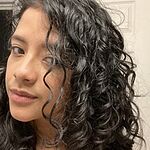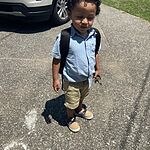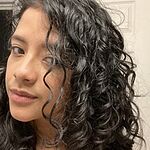 Been looking for this!!
Review by Tracy L. on 8 Mar 2018
review stating Been looking for this!!
I've got fine and frizzy hair, that in patches is a bit curly and wavy. I've purchased many many products, from the cheap to very expensive, I find that products either straighten my hair too much leaving it dull and lifeless or the product doesn't sort out my frizz and ends up looking a mess. I was sceptical about this product, assuming this would be yet another one that would disappoint me and get thrown into the cupboard with rest of the failures (it's a huge mountain of products!). BUT tried Noughty and since that first day of trying it I've used it everyday! It taken away my frizz without losing volume. I've used the product both letting me hair dry naturally after and blowing drying, I think it works equally well either way. Have to say this is the best product I've used on my hair, I cannot wait to try more in the range!!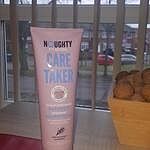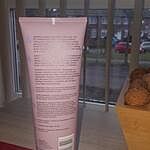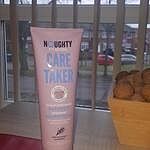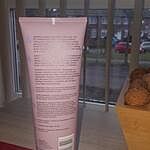 One happy customer
Review by inka o. on 18 Oct 2021
review stating One happy customer
This company is a game changer. I wanted to try something new rather than my usual products but with curly hair it is always a gamble. I was looking for something new, from a small company, made in England, ethical, vegan and natural and found it in Noughty.
Wave Hello Curl keeps my natural curls under control without frizz, curls are defined, my hair is shiny, has volume. Their products doesn't crisp my hair but leave it soft and fluffy. I recommend to use Hello Curls Primer right after for extra boost. I couldn't be happier!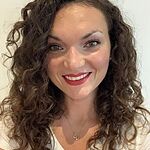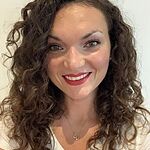 Smells good, looks great, not crunchy!
Review by Andrea S. on 13 Mar 2021
review stating Smells good, looks great, not crunchy!
I really like these cream! I don't want my curls to be super tight and kinky because I find them harder to style day after day and they just start looking gnarly. I have between 2C/3A curls and this helps keep them more on the 2C side. They look so good day after day! And I love the way it smells too 💛

Picture attached I used gel up front but not in the back as an experiment.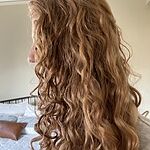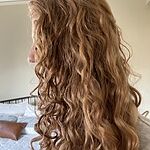 Q: Does the curl cream offer any hold?
A: This product offers a medium hold to most curly girls! Let us know how you get on with this Noughtiness (
hello@lovenoughty.com
) , its one of our favs x
Q: Can hair be combed through after this product dries?
A: The Curl Taming Cream is a curly girl styling product to help aid the way you style. We would encourage you to try this method and also others to find a styling routine that works best for your fabulous girls. Enjoy! x
Q: Hi! Can you sleep safe with the cream in your hair or is it better to wash it of before you go to bed?
A: There is no reason why you couldn't. We consider this product more of a styler but it has amazing conditioning properties also. This would therefore come more down to personal preference. Worth noting different hair types respond differently to leave on treatment. We would recommend trialing to know if this works for you. :)
Q: Can you use a hairdryer after using this product?
A: Ideally we would recommend applying this product on damp hair to allow for optimum results.
Q: I'm really interested in trying your products but they have fragrance (parfum) which I refuse to use. Is there any chance of a fragrance-free line coming out in the future?